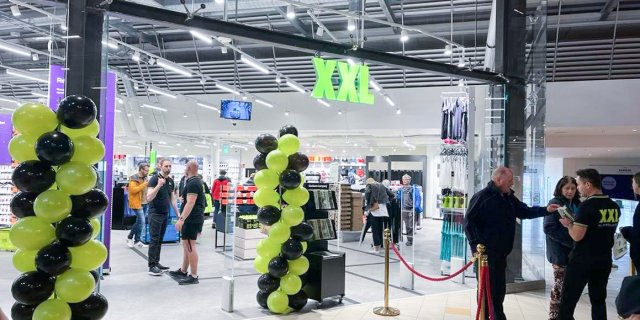 On the 2nd of june 2022 XXL opened the doors to a new department store of 3,000 sqm in the historic shopping center Kupolen in Borlänge!
The new XXL In Kupolen is the first department store in Dalarna and the project has been prepared in close collaboration with Steen and Ström.
It is great to finally open our first XXL department store in Dalarna. Perhaps one of Sweden's foremost landscapes and destinations for going outdoor and into nature? And just as always, XXL strives to be the foremost destination for everything in sports and outdoor life, says Anders Lindblom, CEO of XXL in Sweden.
XXL has had a large and loyal customer group in Dalarna who today mostly shop digitally. Through the opening in Borlänge, XXL is now investing in a combination of online shopping and physical department stores to give customers even more freedom of choice.
We at Steen & Ström are very happy to welcome one of Scandinavia's best sports chains to Kupolen in Borlänge. XXL stands for a superb sports experience, which is exactly what we want to offer our customers in all our shopping centers in Scandinavia. XXL will be a strong addition to the existing range of sports and leisure that Kupolen already offers, says Christian Brewaeys, Head of Leasing Scandinavia at Steen & Strøm.
---