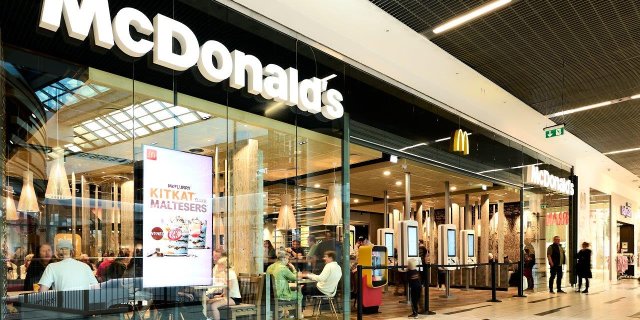 MCDONALD'S OPENS IN FIELD'S
We are excited to finally welcome McDonald's to Field's in Copenhagen. On 15th September, a brand new MacDonald's will open their doors to customers.
The new McDonald's allures visitors from its location on level 1 right next to the cinema entrance. With a central location in Field's, the new restaurant is bound to become a new favorite destination amongst Field's many visitors.
DELIVERY TO THE DOOR
The new McDonald's in Field's will not only be serving guests in the restaurant as an external room for couriers has been created to meet the increasing demand for takeaway from McDonald's. The McDelivery concept - delivery of McDonald's to the doorstep - has gained momentum since it was introduced in 2018 as a trial concept. From initially only covering inner Copenhagen, it is now offered by a third of the country's almost 100 McDonald's restaurants. On Wolt's platform, McDonald's is now among the most popular restaurants.
Especially the time during the corona has pushed people's desire for takeaway. That is why we have established a convenient pick-up point for couriers separate from the restaurant itself, so that both guests and couriers get the best possible experience when they visit us, says Fannie Pramming, communications manager at McDonald's Denmark.
We are experiencing a steadily increasing interest in our delivery, which now accounts for a significant share of our business. That is why we are also happy to be able to offer delivery to an even wider audience with the opening of our new restaurant in Field's, says Fannie Pramming.