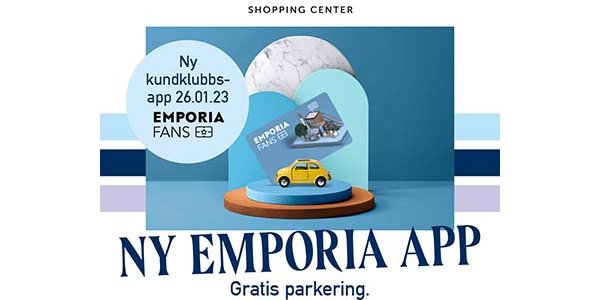 LOYALTY PROGRAM LAUNCHED IN SWEDEN
Since May 2022, almost 40.000 Danish customers have joined the loyalty programs in Field's, Bruuns Galleri and Bryggen. Following the success in Denmark, this week we launched the Klépierre loyalty program in Sweden. Say hello to "EMPORIA FANS", "ALLUM PLUS", "CLUB MARIEBERG GALLERIA" and "KUPOLENS KUNDKLUBB".
The launch of the Klepierre loyalty program in Sweden is a reality! We are thrilled to now have onboarded 7 of our 10 centers in the loyalty program.
Since the first launch in Field's in May, more than 30.000 customers have scanned their receipts from stores to take part in competitions and share their loyalty to our centers. This underlines the unique strength of the new loyalty program, which supports the conversion in our retailer's stores by adding an additional incitement for customers to visit our shopping centers and retailers without competing with retailer's own loyalty programs.
The key elements of the new loyalty program are:
Weekly and monthly draws based on scans of receipts from stores
Special offers from retailers
Special offers from external partners
Special services for members only
Information about SC through direct integration with SC website incl. opening hours, services and other practical information
As we look back at a successful launch with great support from retailers and external partners, we cannot wait to launch in Norway and further strengthen the loyalty between our shopping centers and customers.
You can download the app today from app store or where you usually download your apps.
---