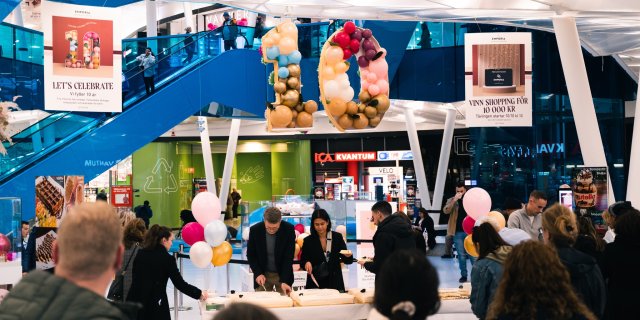 EMPORIA 10-YEAR CELEBRATION
On October 25th Emporia turned 10 years and the Center Management had planned an extraordinary celebration with the tenants and Emporia's customers.
To promote all the great offers in the center there was produced a massive voucher booklet with 100 unique offers from Emporia's stores. 10,000 copies of the voucher booklet were handed out to customers during October.
For kids activities the center also invited for a special celebration Treasure Hunt and Children's Ticket.
Furthermore, the celebrations also included the following activities:
Competition where you could win shopping for 10,000 kr.

Wheel of Fortune with fantastic prizes from retailers

Photobooth

Hobby Horse competition

Children's activities with retailers

Surprise flash mobs

Birthday celebration with cake

Samplings & in-store happenings

DJ

And Emporia's own mascot: "Bee Happy" took part in the festivities.
For a great finish all Emporia's retailer staff was invited to the "Emporia Award Show." 10 Awards were given to selected staff such as "Best Store Manager", "Best Service" and "Best Act For Good".
All in all, Emporia had a fantastic celebration in all of October.
---