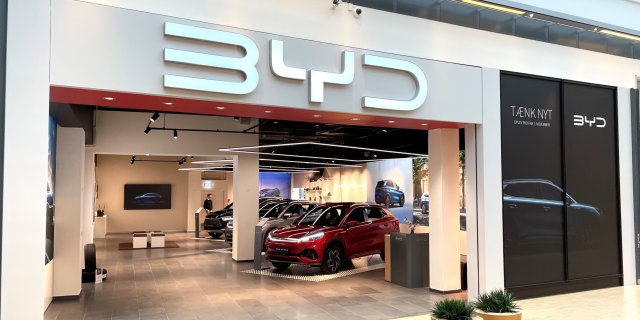 BUILD YOUR DREAMS IN FIELD'S!
Now you can finally Build Your Dreams in Field's, as we welcome a brand new BYD showroom!
BYD might be a new brand in Denmark, but worldwide it is one of the best-selling electric car brands of all times.
BYD is a high-tech company with a clear ambition to create technological innovations that will contribute to the journey towards a more sustainable future. BYD was founded in February 1995, and in 2004 they launched their first electrical car.
The new BYD showroom has opened on level 1 and here you can find the cars on exhibition as well as get more information and counseling on how to Build Your Dreams.